Building Site Protection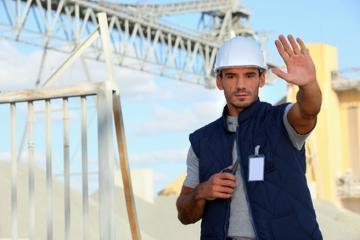 While realizing a building project reducing costs is playing a very important role. That´s why we are as well very proud to indicate our long-standing experience of building site hedge and security of construction areas.
Our watch guards are especially prepared for the particular operational area and object and enable you a hitch-free realization of your building object.
The area of responsabilty of our security guards on construction areas incudes e.g.:
Access and admission control to construction sites
Traffic regulation
Patrolling duty of the construction areas
Fire watch
Special securing of safety-relevant areas
Prevention of vandalism, theft and burgleries
Strict watch of work tools and building material