Security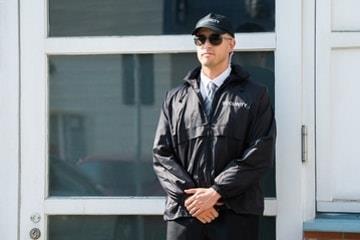 This is a particularly sensitive area where absolute reliability and trust is expected. We are at your disposal as competent, knowledgeable partners.
We are involved in practically every area of the "classic" style of security service and are in the position to offer:
Property protection; watchmen and guards
Trade fairs, stand/stall protection
Event security
Reception and porter duties
Doorman service
Detective duties
Building site watch
Hotel and vip service
Chauffeur duties
Due to our close working relationships with other notable companies we can boast longterm experience in any of the above activities. (see our references)
One thing is important, whether it involves factory protection, reception duties, door-man duties, door-man service, trade fair protection or event security and that is: SECURING the COMPANY which is to be protected. We aim high.
There is only one way to achieve this: -qualified and dedicated stuff.
All of our employees are qualified in their specific departments. They have had IHK qualification (§ 34 a GewO).They have unmarred reputation, are flexible, committed and reliable.